Happy First Day of Summer!
I've been having such a wonderful week. My sister and her family is in town and we decided to spend time exploring my hometown and I have to say, I'm falling back in love with San Diego. I've never not loved living here...I'm just in TOTAL head over heels LOVE again!
Saturday we went to Seaport Village.
It's a lovely little seaside market with tons of charm!
We took a picnic lunch and flew kites, then walked around and looked at little shops.
We let the kids ride the historic carousel that was hand-carved in 1895.
Then as we were leaving there was a street performer who attracted the kids...they were mesmerized!
Last night we drove over the Coronado Bay Bridge and had a picnic dinner on the beach of Coronado Island.
We were right next to the Hotel del Coronado, where the movie, Some Like It Hot, with Marilyn Monroe, was filmed.
I 'm having a WONDERFUL day today! We went to Balboa Park this morning. Seriously one of the coolest things in San Diego! Balboa Park was built for the 1915 World Fair. There is some AMAZING architecture, beautiful gardens, awesome museums, and so much more. If you're ever in the area, it's a MUST SEE!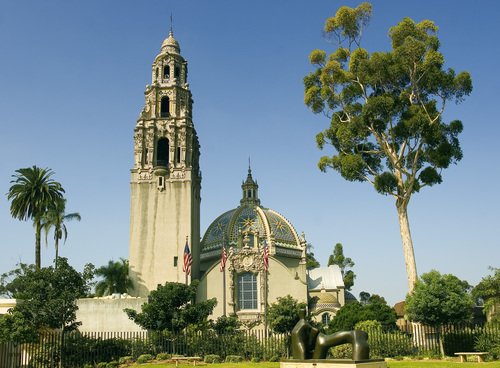 This is the bell tower which sounds so cool every hour.
There are really cool, old buildings.
the koi pond
Cool archways which make a lovely backdrop for photos.
museums
boxwood hedged gardens
the museum of man
Mercury in the Timken Museum
We're going to bbq at the park tonight to finish off our day.
REALLY!!! I live here!!!???
I'm so grateful to live in such a beautiful place!
What do you like to do in your neighborhood?
How are you choosing to enjoy Summer?
Lots o' love,